BT Altyapısı Hizmetleri
BT, organizasyonların rekabetçi kalmasını, yeni müşteri kanallarından yararlanmasını ve çalışma ortamındaki değişikliklere uyumlu kalmasını sağlamada önemli bir rol oynar, ancak dahili personel için önemli zorluklar ve isteklerle gelir. Ricoh'un BT altyapı hizmetleri verimli, entegre hizmet tekliflerimizle bu baskıyı hafifletmek için tasarlanmıştır. İster düşük maliyetli güvenilir bir destek arayan küçük bir şirket olun, ister altyapısını dönüştürmek isteyen uluslararası bir organizasyon olun, iş taleplerinizi karşılamak için uzman ve esnek çözümler sunuyoruz.
Today, information technology is the key driving force behind both your business and your customer relationships. With the right technology, your business can be the agile and knowledge driven organisation your customers demand.
In Ricoh, you will find a focussed portfolio, both vital and essential in achieving your goals, which can scale to support your business both nationally and internationally: Workplace, User Experience, Business Intelligence, IT Infrastructure and bespoke solutions that drive increased business, efficiency, agility and lower risk through digital transformation.
---
Collaborate better, work smarter, improve efficiency and leverage all the untapped opportunities in your business. By implementing tools that heighten productivity, you can reduce costs, empower people and enable connectivity.
---
Harmonise your platforms, automate data and analyse processes to see what's really happening in your business. Then use these insights to inform key decisions, fuel growth and take performance to another level.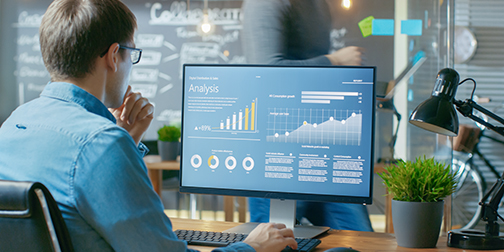 ---
Produce meaningful customer engagement and better user experiences that drive growth, revenue and loyalty. Fusing the power of digital technology with innovation and targeted design can create individual interactions on a big scale.
---
Digitised businesses need monitoring and governance to keep delivering against objectives. Getting the right support framework to optimise your digital transformations will accelerate business now and also future-proof their value.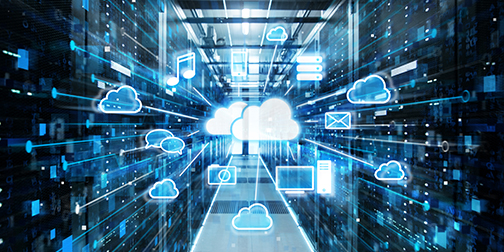 Our investments in Global Excellence and Innovation

Delivering great IT Services isn't just about offering the right solutions. Investments in both continuous innovation, collaborative working with our customers and a robust backbone for our services means that we can deliver excellence and scale, globally.
Innovation, User Experience and Agile Development Hub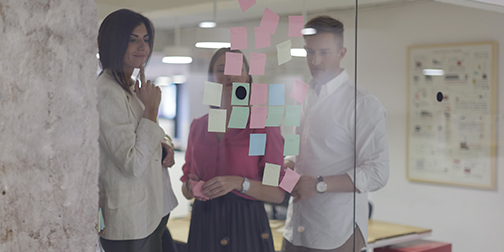 Collaborating with customers and leading Academic organisations, our experts, based in our Innovations Hub are specialists in core digital experience technologies and work to transform their businesses and customer relationships with technology.
Efficiency and Quality at our Service Operations Centre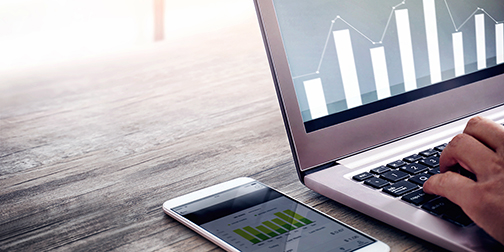 Ricoh IT Services Operations Centre is our centre of excellence for Data Centre & Infrastructure services. Working around the clock to keep your business operational and secure.